The tools of the trade
To create shafts, rods, cylinders, pistons, heads, drums, turbines, rings, flanges and end plugs, pins, impellers, plates.
The RM Technical department.
Our approach is rooted in the principles of mechanical technology, functional design, and creativity. Because that is also needed.
5-axis milled numbers.
5
workstations
CADCAM design
1,5
meters
maximum machinable diameter
12
meters
machinable length of cylinders
+1000
designs
new designs introduced each year
+4000
designs
total designs introduced each year
+30
projects
of cylinders made from scratch
40
years old
average age of staff
90
%
employees residing in the neighbouring territory
Get used to transforming matter into precision products.
We are guided by a purpose as strong as our will to excel.
Born at the dawn of many mechanical-dependent industries, we found our way in the local market first, and then internationally. A strong bond with the territory and the community, along with significant investments in training and technology, ensure the basic competitive advantage of our steady growth.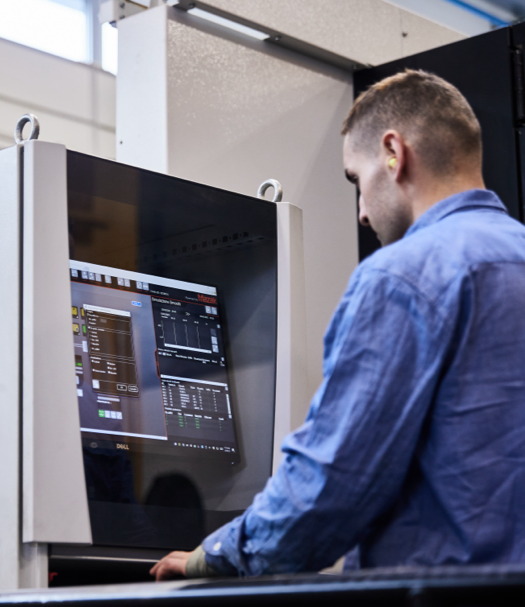 Does the world of mechanics "call"? Answer it with us.
We are the gateway to a career built upon of teamwork, commitment, training, and milestones to achieve.
For those who turn the RM spindle
Previews, insights, technological innovations on metal and the tools to work it properly.